In Literacy the boys have been learning about prepositions. They have been writing using prepositions.
This weeks  'Word of the Day'. Please continue to encourage your boys to use these words at home and to tell you the meaning. Thank you.
because
recycle
float
create
shriek
unfold
patrol
The boys also know that a synonym is a word that means the same or similar to the WOD. The boys took it in turns to name a synonym for all of our WOD. The boys also know that an antonym is a word which has the opposite meaning. The boys were fantastic at thinking of antonyms for each word.
The boys had a great time watching the ducklings take a swim!
Mrs Demetriou visited the boys this week with her dog Cali, along with his two friends Harry and Blossom. The dogs do some valuable work for the Stroke Rehab Centre. Mrs Demetriou demonstrated some of the tasks they encourage the patients to do.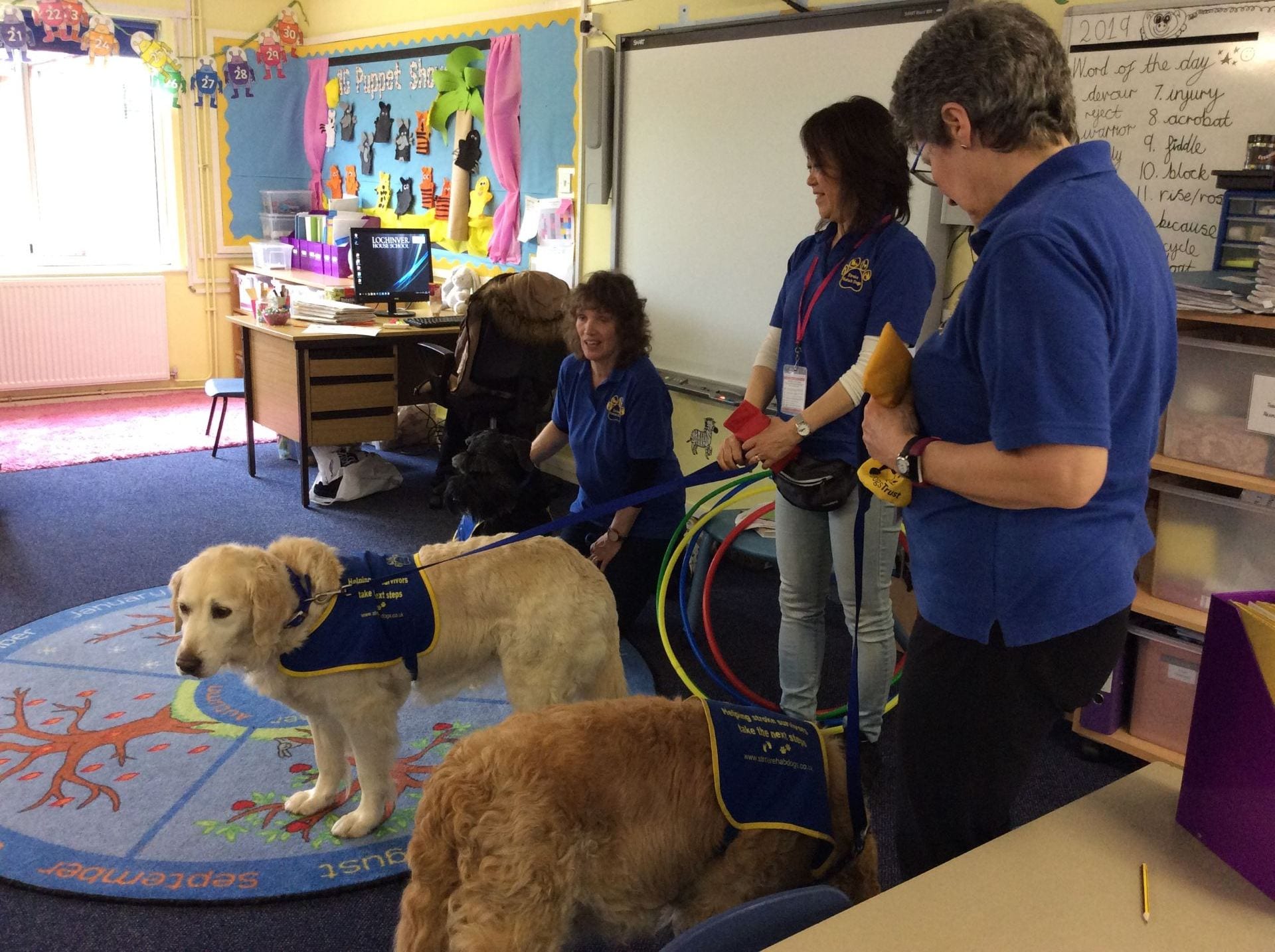 In Maths this week the boys have been learning how to tell the time using a digital clock. The boys can read and write the digital time for o'clock, half past, quarter past and quarter to.
In RS this week the boys learnt about St. Patricks day. They learnt what a bossy verb is and made a green smoothie!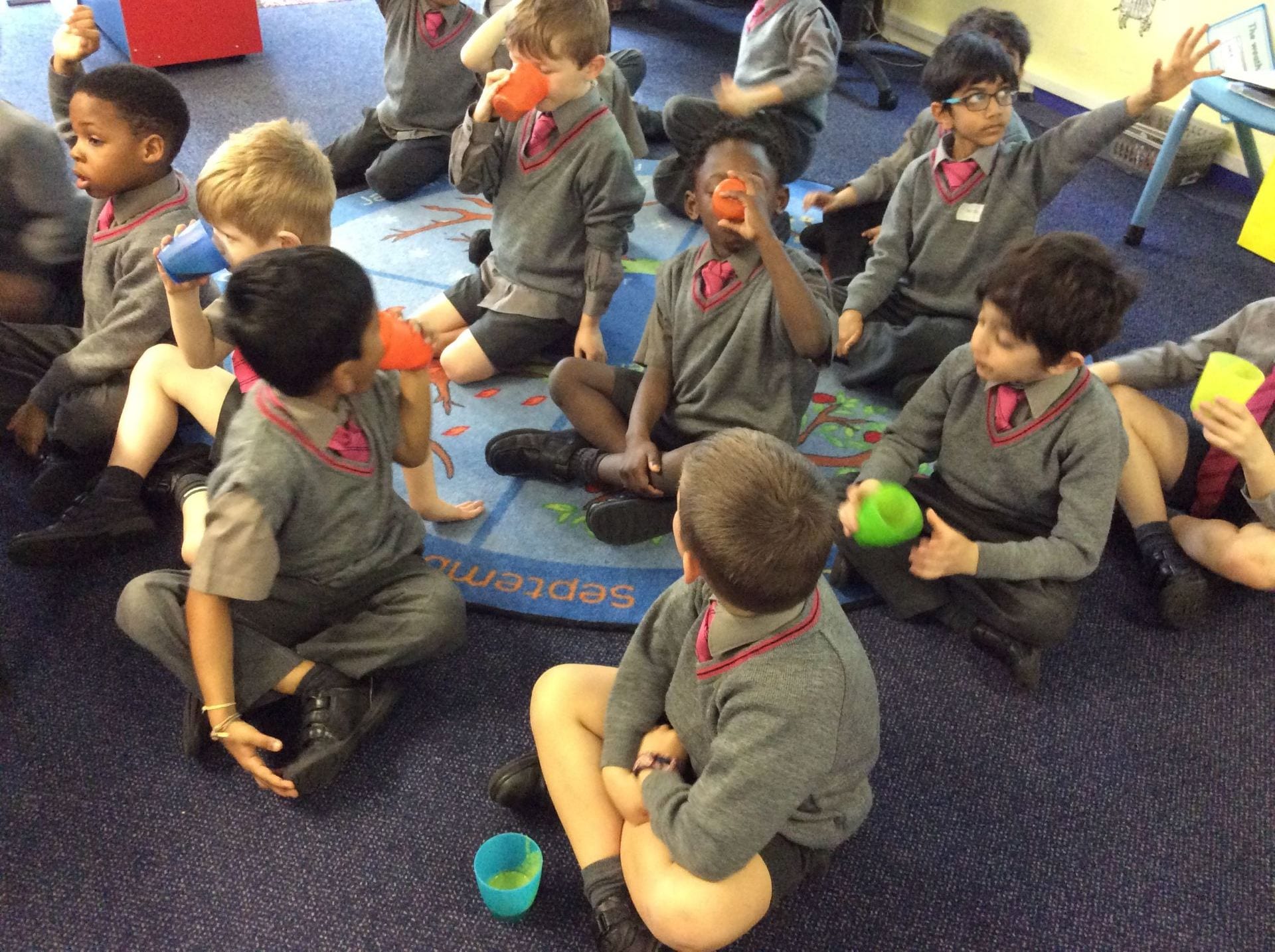 Have a wonderful weekend!